Hi, I'm Tom Spyt
An experienced Life Coach and Hypnotherapist. I help people facing  career change or retirement and those concerned with mental health issues.
How I Can Help
Do you suffer from a loss of identity, loss of purpose or lack of clear direction in the next phase of your life?
It can have a very negative impact on wellbeing but can be overcome with transformational conversation or hypnotherapy.
If you think I could help you or someone you know, please read more about my services below.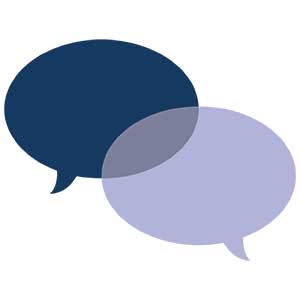 Coaching Services
Having a life coach allows you to shed new light on certain scenarios in your life. It's easier to see the solutions to the challenges you face from a different perspective and it can help you determine the best course of action to get the results you desire.
Online Hypnotherapy
If you are facing challenges like anxiety, low self esteem, insomnia, chronic pain, the desire to stop smoking or reduce alcohol intake, or struggle with post traumatic stress disorder or phobia, hypnotherapy will change it effortlessly.
My Story
We're brought up believing that retirement is the pot of money at the end of the rainbow – often only to realise that it is an illusion.
I went through it when, after 28 years of being a consultant cardiac surgeon and professor at the local university, I had to retire. My vocation, hobby and the biggest interest came to an abrupt end. There was nothing to get out of bed the next day for.
Rather than sit still, I trained extensively in life coaching, NLP and hypnosis and have regained my sense of purpose helping others going through retirement, or anyone who needs help overcoming an obstacle in their life.
FAQs
How much an hour do you charge?
My fees are £70 per hour or £300 for a program of 6 sessions.
What are your special interests?
Anxiety, insomnia, alcohol misuse, stopping smoking, chronic pain, OCD, phobias and PTSD (post-traumatic stress disorder).
What are your qualifications?
MD DMSc FRCS (Eng & Glas) FRCS CTh FECTS NLP Master Practioner.
I am registered with the General Medical Council number 2906029
Recommendations
I felt overworked and anxious after having gone through Covid. Tom's coaching sessions put me back on track quickly. I am more organised now and I do not procrastinate any more. Tom helped me to appreciate the power of thoughts and the power of a being in the present moment.
Now I am more aware of what I want and how to achieve it. I highly recommend Tom's coaching to anyone because of his expertise in NLP and in Hypnosis as well as his medical background as a Professor of Cardiovascular Surgery. Thank you Tom.
Mira Cyganska
Recommendations
Tom has helped me in four hypnotherapy sessions to deal with four separate issues, one of them when I was completely overwhelmed with numerous matters, I had to deal with all at once. He helped me regain my calm and focus, as well as eliminate the anxieties from being overwhelmed and panicked, particularly after one quite traumatic event.
He also helped me with work related issues, mainly giving presentations and removing blocks to confidence. In addition to that, he has shared me techniques and tools for me to achieve the state of flow and mind I need to deal with situations calmly and confident. Another issue I had is that working in technology I have a tendency to be overly analytical, meaning a lot of internal dialog and thoughts were going on, and now have clarity and focus when dealing with complex work related matters.
One thing that stands out with Tom is the tone of his voice, very smooth, reassuring and calming which led me into a beautiful state of trance each time. When emerging from his hypnotherapy sessions, I let go of all the issue, blockages and issues I had and felt completely reset my best self.
Since my sessions with Tom, I am more productive, creative, and discipline with work, health and fitness, managing my work life balance, and overall, more content. My last session was for an emotional detox, which left me feeling empowered and connected with the best version of me.
I highly recommend Tom.
Med Bukey